Want a fencing option that will stand the test of time? Try aluminum!
There are many different material options to choose from when installing or repairing your fencing. Aluminum is an excellent choice for fencing that won't begin to dull or deteriorate shortly after you install it. Let us help you install the perfect aluminum fence for your Lake Norman, North Carolina property.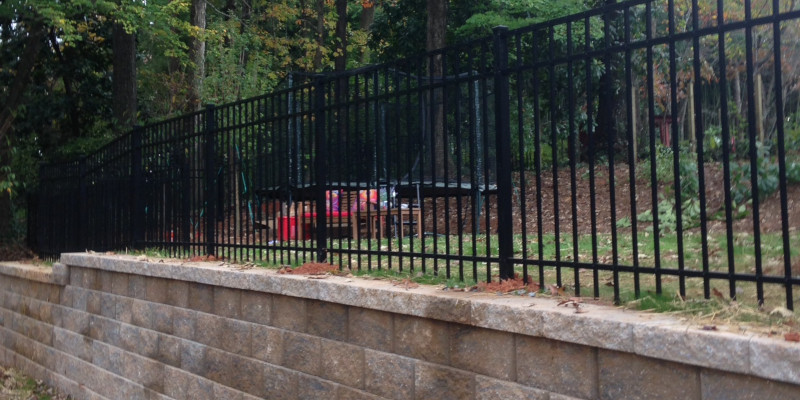 One of the reasons we here at Timber Fencing love aluminum fencing is its durability. An aluminum fence will last for years and won't rust, rot, or fade as time goes on. It can also withstand many of nature's elements, such as snow, hail, and rain, without getting damaged, so you won't have to worry about your aluminum fence falling apart during a storm. Plus, aluminum's strength means it's harder for someone to tamper with or cut through, so your fenced-in area will be more secure.
Do you have a sloping backyard or outdoor commercial space? That isn't a problem for aluminum fencing. Some fence materials aren't able to adapt to a sloped environment, which means there might be gaps underneath your fencing if you go with a different material. These gaps make it easier for animals to slip under your fence, and they can also ruin the clean look of your outdoor space. An aluminum fence can follow the slope of your yard without any problems.
If you have any questions about installing an aluminum fence or want to know how aluminum stacks up against other fencing materials, give us a call today. We would love to talk more about your fencing needs with you and look forward to helping you find the perfect fencing for your Lake Norman property.
---
Aluminum Fence in Charlotte, NC
Aluminum Fence in Concord, NC
Aluminum Fence in Matthews, NC
Aluminum Fence in Huntersville, NC