Go for a clean, classic look with black aluminum fencing.
You've probably heard the age-old saying "black goes with everything" when talking about shoes or clothing. The same saying can be applied to fencing. A black aluminum fence is a timeless style choice to add to your backyard that will also stand the test of time.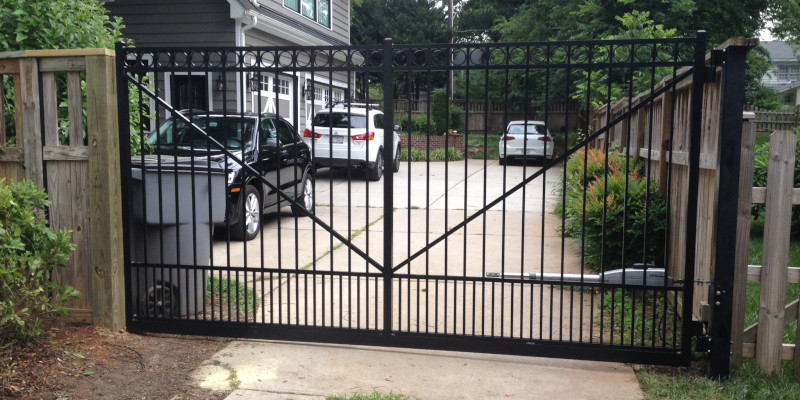 Black fencing works well in any setting, whether it's surrounding a restaurant, office building, home, apartment complex, or something else. It never goes out of style and will pair well visually with the other outdoor pieces you have. That means getting a black aluminum fence for your Lake Norman, North Carolina property won't look like a tacky choice years down the road. Plus, because black fencing blends in well, you won't have to worry about your black aluminum fence pulling focus from your garden, home exterior siding, or other outdoor visual elements that you want to highlight.
We know style isn't the only factor that goes into picking a fencing option for your property. Functionality and durability are also important things to consider when deciding how you should fence your property. Aluminum is a high-quality material that you can trust to last for a long time while also keeping out anything that needs to be kept out, whether that be nosy neighbors, pesky animals, or garbage from the street.
Here at Timber Fencing, we love nothing more than to make a property owner smile with new, reliable fencing. Come talk to us today about how installing a black aluminum fence in your Lake Norman property can be the perfect choice for a stylish yet durable fence.