If you are looking for the natural beauty of a wood fence for your Charlotte property, count on us to install it for lasting enjoyment.
There are many reasons why you may want to choose a wood fence for your property. If wood has captured your heart and you want it for your Charlotte, North Carolina property, you will find both quality products and installation services here at Timber Fencing.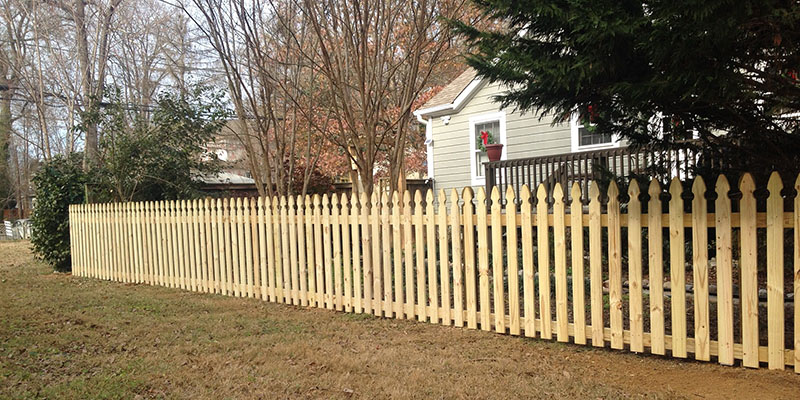 It is a given that a wood lookalike will never quite measure up to the natural beauty found in nature. If you agree, then a wood fence is probably the only thing you would ever consider. There is just so much versatility when it comes to having a wood fence. Not only can you choose from a variety of styles, but with the practically unlimited wood stain products on the market, you can get any result you have your heart set on. Another thing that is nice is that you always have the option to change it down the road by sanding it and staining it a different shade or even painting it.
A wood fence is going to require a bit more upkeep to get a long life from it than some other materials do, but the aesthetic beauty is deemed well worth it by most people. You can count on us for excellent installation methods to ensure it requires less attention than it might otherwise. We handle everything for your wood fence project, including installing the gates you'll need to access your fenced areas. We also do more complex gates, such as driveway gates, if needed.
We install wood fences for both homes and businesses that are looking for natural beauty and durability that can be enjoyed for many years to come. Contact us today with any questions and to get a quote, which we believe you'll find fair and competitive.
---
Wood Fence in Huntersville, NC
Wood Fence in Matthews, NC
Wood Fence in Concord, NC