Driveway gates should add value, beauty, and functionality to your Charlotte home. Trust us to accomplish all these to your complete satisfaction.
Having a perimeter fence around your Charlotte, North Carolina home is ideal for providing a safe environment for your children and pets. To accomplish this utilizing the entire property, driveway gates are needed, so you can also secure the driveway from unwanted visitors. Here at Timber Fencing, we are a full-service fence installation and repair company, and our services include installing and servicing driveway gates.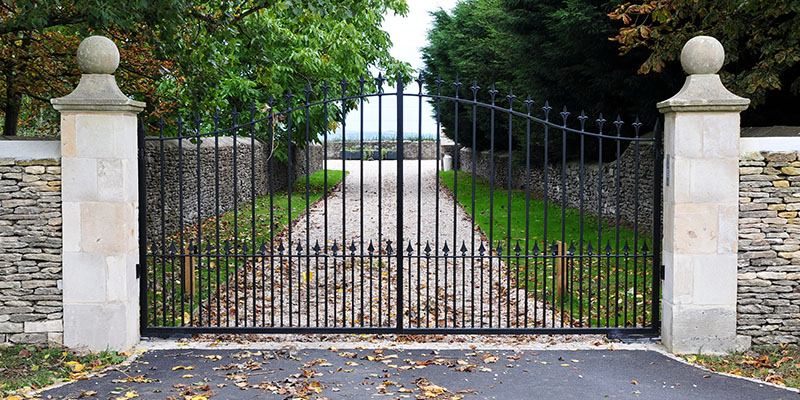 It isn't unusual for even DIYers who can handle putting in a fence to become befuddled when it comes to getting driveway gates properly installed, balanced, and operational. They can be heavy and cumbersome to work with, and you need the expertise and equipment to do it right. That's where we come in. With our personalized service and high-quality products, we are confident that your driveway gates will serve your needs and look great, too. Of course, we can handle the rest of the fence, as well, if you would prefer to spend your time doing something more enjoyable with your family.
In addition to driveway gates, we also install entry gates, pool fence gates, and other access gates. We are passionate about enhancing outdoor living areas while maximizing protection for you and your family. Fences and driveway gates can serve multiple purposes and add value to your home. You can count on our professionals to produce results that are practical and functional as well as beautiful. Contact us today to learn more and to schedule an appointment to get a quote for driveway gates or any of our other products or services.
---
Driveway Gates in Concord, NC
Driveway Gates in Huntersville, NC