If you are interested in adding a horizontal fence to your property, give our team a call to get the top-notch results you deserve.
While there are many types of fencing available, the image that comes to most people's minds when they think of fencing is the traditional picket fence, with its vertical pickets. Although some people still like the look of this kind of fencing, many others prefer a more modern look.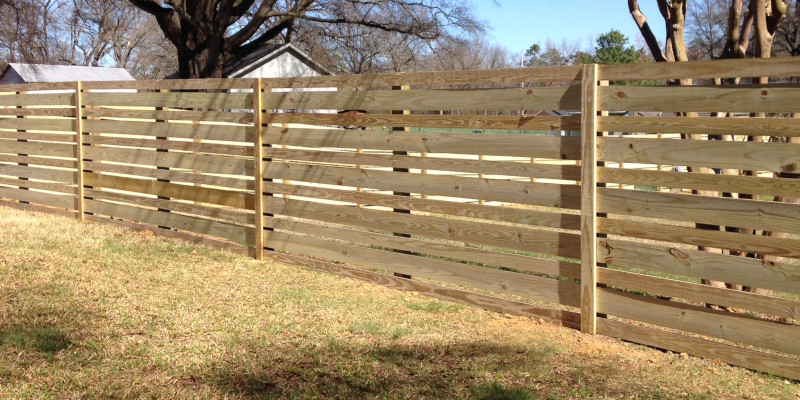 If you are looking for fencing that will provide the durability and privacy you need, while also giving your property a more contemporary, modern appearance, you can turn to our team at Timber Fencing. We offer a variety of horizontal fence options that will create the firm, durable boundaries your yard needs, while also giving it a distinctive look that you will love.
Horizontal fencing consists of fence posts with horizontal rails running in between them, stacked on top of each other, rather than being placed side by side. This basic framework offers plenty of design flexibility, and you can create a variety of different looks by changing the sizes of the boards, adding gaps in between, and even mixing multiple widths together.
If privacy is your main concern, horizontal fences are a great option, as horizontal boards can be placed more closely together to create a seamless boundary that doesn't allow for any peeking. To learn more about our horizontal fence options, simply reach out to our team.
We are proud to serve the Charlotte, North Carolina community, and we want to help you do what's best for your property. If you are interested in adding a sturdy, attractive horizontal fence to your home, we encourage you to give us a call to get started.