We'll bring you the quality fencing, deck, and patio construction you have envisioned in Charlotte.
At Timber Fencing, we strive to bring our customers the high-quality fences, decks, and patios they have imagined without the added stress of trying to complete the job on their own. While there are many DIY options available today, sometimes having a knowledgeable and skilled team to complete your fencing, gates, patios and decks can make a big difference in the time and effort it takes to achieve the best results.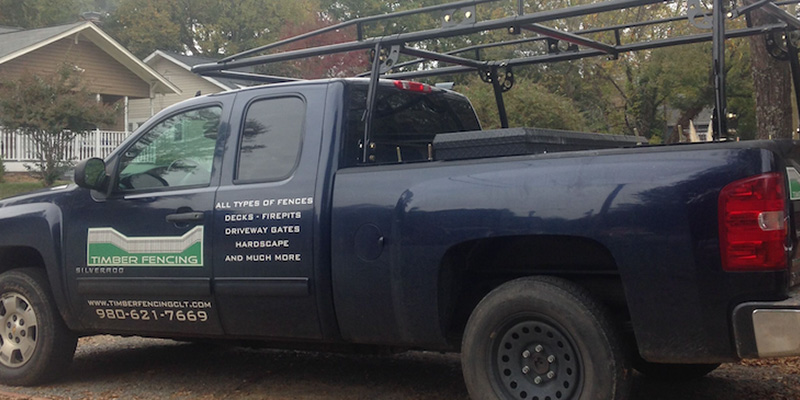 When you work with us at Timber Fencing, you'll find that customer satisfaction is our number one priority from the moment we meet with you about your project. We make every effort to complete your fencing, patio, or deck construction within the estimated time frame, and we won't cut corners doing it. We use only the highest-quality materials, and our talented builders are equipped to help you truly enhance your outdoor living space in Charlotte, North Carolina.
We are passionate about building a product that our customers will enjoy for years to come, all at a fair price. It is our greatest pleasure to see a happy customer when their deck construction, patio installation, or fencing project is completed to meet their needs.
At Timber Fencing, we offer more than just the standard services – we offer personal service, with complete attention to detail and the experience to provide you with great results. Contact us today for more information about our fencing and deck construction services, and to schedule a quote for your upcoming project. We look forward to working with you soon!