Fencing the perimeter of your property definitely has many benefits, but it is always good to think outside the box at times. There are plenty of other uses for fencing besides using it as a property perimeter. Here are a few to get you started, but don't hesitate to use your imagination to come up with other options.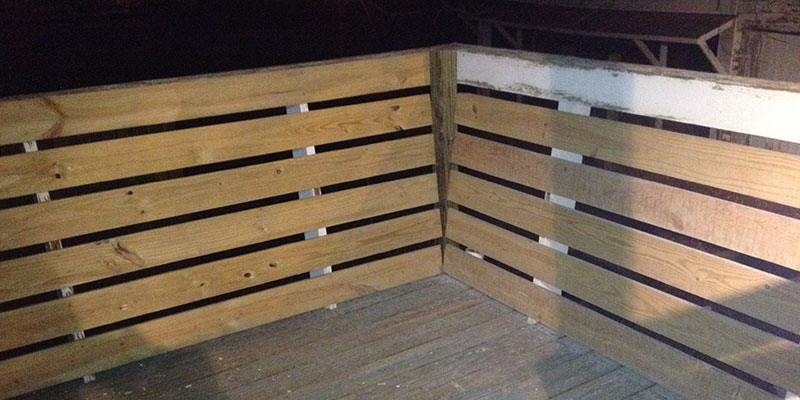 Security around an upper-level deck- If you have a deck coming off a second-story room, you need a secure railing around it to keep people from accidentally falling. Consider using the same style of fencing that you have around the perimeter of your yard for a finished look. You can also use fencing around a ground-level deck.
Keep your garden safe from animals- Garden fencing is an absolute necessity if you want to keep out the deer, rabbits, and dogs in your neighborhood. If you would rather feed your family with the results of your labor, instead of local wildlife, be sure to have secure fencing in place.
Pool fencing- There are many ways you can keep others safe when you have a pool in your backyard, but it might surprise you how nice wood fencing does the trick for a unique result that adds value to your home.
Decorative backdrop to landscaping- You do not need an entire line of wood fencing to add dimension to your landscaping. Even a panel here and there can add an interesting touch. You can keep these fences a bit lower than typical so you are not blocking your view to other areas of your yard.
At Timber Fencing, we love a challenge, so don't hesitate to reach out to us with whatever ideas you have in mind for wood fencing at your home. We are happy to help with pool fencing, garden fencing, or whatever else you need. Contact us today to learn more about us and our fencing services.