Aluminum driveway gates are long-lasting even with minimal maintenance routines. Besides durability, these gates offer security and style. Have you ever wondered how most aluminum gates maintain a stunning look even after years of use? Here are a few secrets on how to keep your aluminum driveway gate in tip-top condition.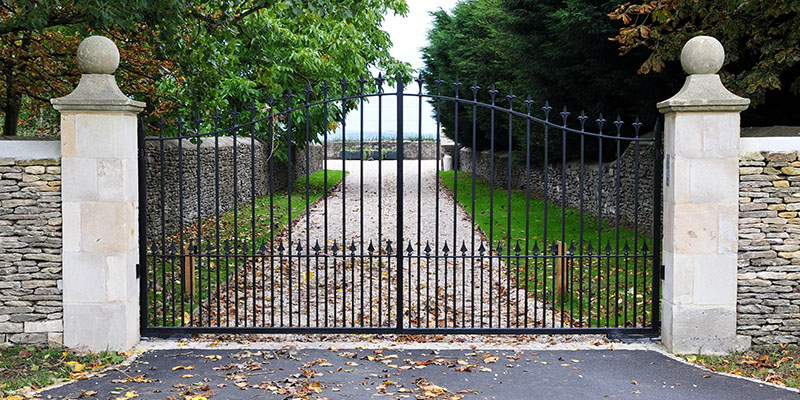 Lubrication. Lubrication plays a key role in the smooth functioning of your aluminum driveway gate. By lubricating any locks or hinges, you'll save on repair costs. At Timber Fencing, we use high-quality lubricants to ensure your aluminum driveway gate works seamlessly.
Regular cleaning. This is a simple yet effective maintenance routine. For aluminum driveway gates, all you need is a soft rag and a garden hose. After that, you can either leave it to dry after 30 minutes or dry it manually using a dry microfiber cloth. This quick routine eliminates cumulative dust that settles over time on your gate, restoring its initial shine.
Repainting and recoating. If you begin to notice scratches on your aluminum driveway gate, repainting can be a good remedy. Painting helps improve your gate's aesthetic appeal, making your house stand out from the rest. Aluminum driveway gates retain their luster for many years, so you won't have to worry about frequent repainting.
Checking the bolts. Due to constant movement, the bolts used on your aluminum driveway gate require adjusting and tightening. Sometimes, you may find missing bolts. Replacing missing bolts is the only way to maintain your gate's seamless performance. At Timber Fencing, we have a dedicated team of professionals ready for all your aluminum gate repair and installation needs. We deliver high-quality services that will leave a smile on your face.
Call us today if you're looking for a fence contractor in Charlotte, Matthews, Huntersville, or Concord, North Carolina.