When many people think of a wood fence they think of something rustic, something not very attractive, and something very outdated. Wood has been a popular fencing material for many years, but for some reason people do not know that wood fencing is still very popular today and that it has modernized and transformed. You no longer just nail wood slats to fence posts to build a wood fence — it is now an art. Many different designs can be done with wood fencing and they are modern, beautiful, and very visually pleasing.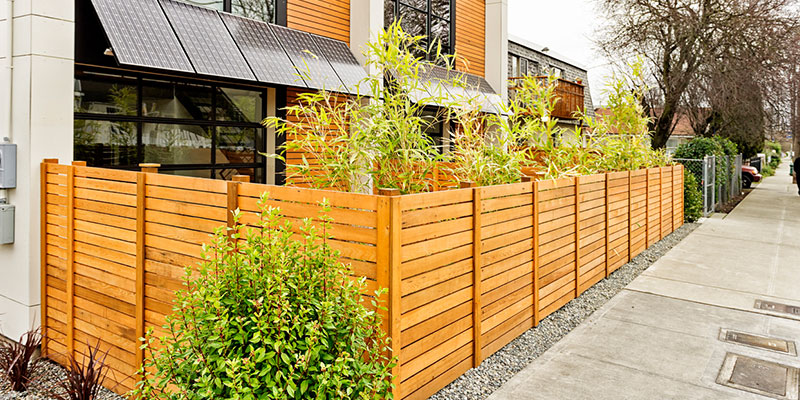 Wood fencing is still used today for good reason. It has stood the test of time and has been deemed a good choice for fencing materials, which is why people always come back to wood fencing. The great thing about wood is that it is affordable, sturdy, and builds a very strong fence. Different kinds of woods can be used to create something beautiful and unique. You can also stain wood and paint wood many different colors, so that you can have something completely unique that really makes your property stand out. Wood fences are easy to care for and are easily repaired if something damages them like an animal, a vehicle, or the weather.
If you are looking for beautiful new wood fencing for your property, contact us today at Timber Fencing. We have many beautiful and modern wood fence designs and we are sure to help you find something you love.