Add a wood fence and enjoy the visual appeal of this style.
If you're looking to add a fence around your property that fits with your traditional style, a wood fence is the way to go. This material never goes out of style, adding a classic feel to the exterior of your home. Wood fencing also adds curb appeal and value. It's impossible to beat the beauty found in nature, which is why many homeowners opt for wood when they're shopping for a new fence. Wood comes in a variety of colors, styles, and patterns, making it easier for you to choose the option that complements your style. If you don't love the color, wood is also very easy to stain.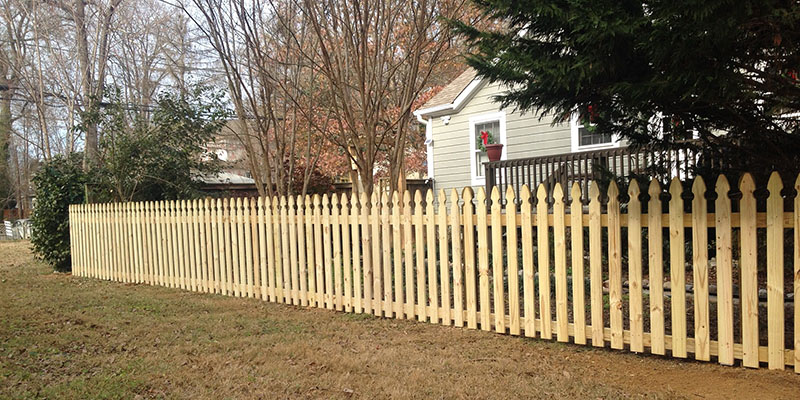 When properly installed and treated for exterior use, a wood fence can withstand exposure to all the elements that are common throughout the changing seasons in Matthews, North Carolina. It does require some upkeep and maintenance to keep it looking nice, but your wood fence will add so much beauty and appeal that it's worth the minimal work. One of the most popular styles of wood fencing is a picket fence, which is a traditional aspect of what many people envision for their dream homes.
At Timber Fencing, we offer installation of wood fencing in the Matthews area. We have worked closely with many customers to provide the fences and gates they want for their properties. Add a wood fence, and enjoy the visual appeal of this style. You'll be able to appreciate the beauty and functionality of your new fence for years to come.
---
Wood Fence in Charlotte, NC
Wood Fence in Huntersville, NC
Wood Fence in Concord, NC