You have come to the right place if you need a fence company that can help you decide which type of fencing is right for your Matthews home or business.
If you already know exactly what kind of fence you want, it is easy enough to contact a fence company that installs that type. However, if you aren't sure yet, you should work with a fence company that does it all, so they can help you with vital information that will make your decision easier. Here at Timber Fencing, we do it all, so you won't have to deal with several different companies in your journey to getting the fencing you want for your Matthews, North Carolina property.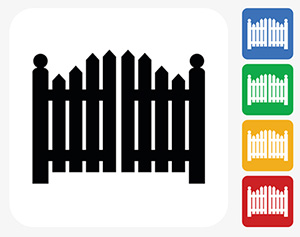 We install fencing for a variety of purposes on both residential and commercial properties. Some types are more advantageous for one situation than another. For example, you would want a very sturdy option if your goal is security around a pool or to protect your property.
We carry and install it all, including wood, picket, aluminum, and wrought iron fencing. We also install gates of all sizes, including driveway gates and entry gates. Our staff is very knowledgeable about all the types of fencing and the advantages of each; thus, we are in the ideal position to answer all your questions.
Our goal as your fence company is to provide you with the right fence, installed perfectly for lasting results, at a fair price. Throughout the process, you'll enjoy our attention to detail and superb customer service that is designed to give you the results you desire for your home or business. Contact us today with any questions you may have or to get a quote for any of our products or services.
---
Fence Company in Concord, NC
Fence Company in Charlotte, NC
Fence Company in Huntersville, NC
Fence Company in Lake Norman, NC