Today, there are a variety of materials available in constructing a fence, but a timeless choice is still wood. A wood fence is a popular choice because there are numerous ways to personalize and distinguish it.  At Timber Fencing, we want you to be satisfied with the result of your fence. Not only does it need to be effective, but we also want you to love the beauty and style a wood fence adds to your home.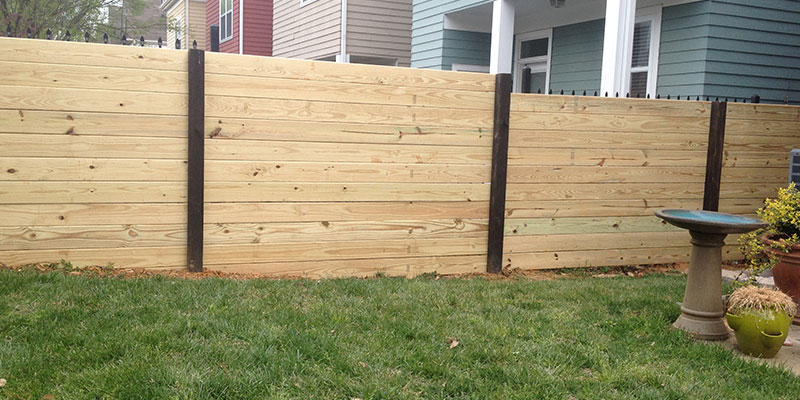 Picket Wood Fences: If you are looking for a traditional fence, you may be interested in the classic wood picket fence. Usually, these fences are shorter, typically three to four feet high, and are great for front yards, gardens, and pool enclosures. Wood fences are great at keeping small children and pets contained.
Post and Rail Wood Fences: Post and rail fences are another traditional fence that is budget friendly, provides great property demarcation, and contains larger animals such as livestock.
Horizontal Wood Fences: A horizontal wood fence provides a sleek and modern style. Rather than the typical vertical placement of boards, your fence can create a visual statement distinguishing your home from the rest of the neighborhood. You can determine how far apart you want the boards spaced. The tighter the fit, the more privacy they provide. On the other hand, the greater the space, the more airflow and light you allow to pass through.
Vertical Wood Fences: If you value function over style, there are still many options available for you to maximize your privacy and safety while still adding some flair. Vertical boards can be placed side-by-side, board-on-board, or in a shadowbox style. Lattice can also be placed on top of a vertical fence to enjoy both privacy and airflow.
Whatever your preferences may be, we will work with you to achieve your desire. Contact us today at Timber Fencing to learn more.