At Timber Fencing, we pride ourselves on our client satisfaction, which is why we aim to provide our customers with information that will enable them to pick the fence of their dreams. One of the biggest decisions is to determine the best material. Each has advantages and disadvantages. Here is a comparison between two of the most common materials: wood and aluminum fences.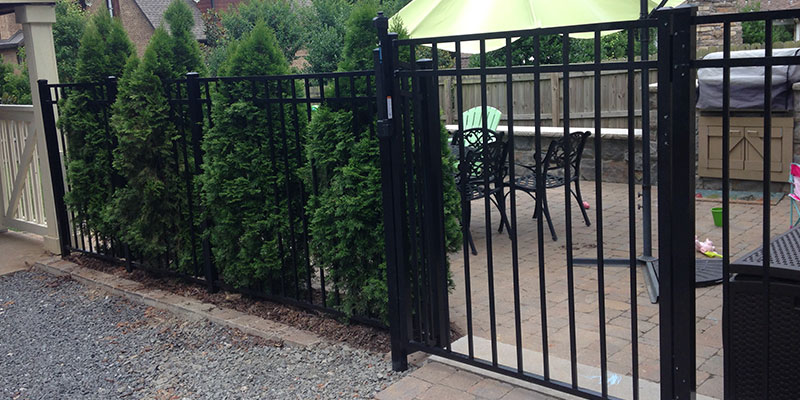 Aluminum Fences
Aluminum fences are long-lasting and durable. One of their greatest selling points is the little to no maintenance required after installation. They are resistant to water damage and rot; they are also durable and strong in extreme weather.
Aluminum fences come in preassembled fence panels that are relatively easy to assemble. Conversely, if damage is done to one of the panels, repairs are difficult, as the entire panel would need to be replaced.
An aluminum fence is an excellent choice if your desire is to enclose an area and still have some visibility. They are perfect for highlighting landscaping, but less so if your desire is for complete privacy. However, these fences have a higher upfront cost.
Wood Fences
Wood fences are popular for their variability in style and color. Wood fences have a lower upfront cost and are perfect for residents looking to install a simple boundary fence. However, they do require continual staining and painting every two to three years. The benefit of this is the easy ability to dramatically change the aesthetic of your home when desired simply by staining or painting your wooden fence.
The many possibilities of styles also allow variance in privacy. It is entirely up to you to design. Unfortunately, wood fences are susceptible to water and rot and may require board and panel replacements, especially after high winds and heavy storms.
To learn more about wood and aluminum fences and find out which one is right for you, contact us today at Timber Fencing.