Here at Timber Fencing, we know you want to keep your home and family safe. While many people turn to high-tech security systems to protect their property and loved ones, you can also gain significant security benefits by shoring up the analogue elements like your doors, fences, and gates. In particular, our team recommends installing driveway gates for their great security benefits. In this article, we'll go over three of those benefits so that you can decide whether you are interested in a driveway gate for your property.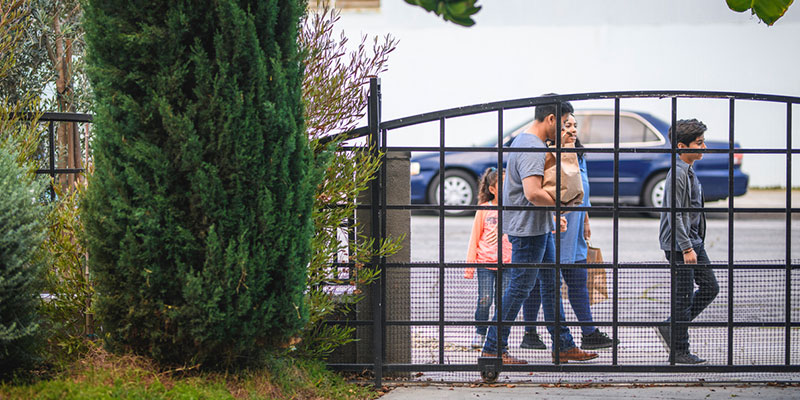 Privacy- Many homeowners choose to add privacy fences in order to protect their homes from prying eyes, but their privacy can't be truly complete unless the fence forms a complete barrier, meaning that leaving a gap for driveway access is considerably undercutting its effectiveness. Driveway gates give you the chance to complete your barrier and truly close off visual access to your property, meaning that you and your family can relax in peace.
Outside Access- Another benefit of driveway gates, and probably the first one you think of, is that they give you control over who can access your property from the outside. You can open the gate long enough to admit your car, then immediately close it behind you to prevent other individuals from getting in without your permission. We at Timber Fencing know that having that level of control over who can enter your property is both a highly effective security measure and a significant comfort to those who live on the property.
Inside Access- Of course, driveway gates also have the opposite benefit of keeping people on your property from leaving easily. If you have pets or young children, then you may be nervous about letting them play in the yard for fear that they'll wander off. With a fence and driveway gate, however, you can relax in the knowledge that they will remain safely inside your property line, and you'll be able to step back inside if the need arises without interrupting their play.
We at Timber Fencing hope that this information has been helpful. If you are interested in adding driveway gates to your home, simply call our team to get started.