When most people think about a wood fence, they first envision the type where the slats are vertical. It might interest you to know that there is another way to go. A horizontal wood fence is quite aesthetically pleasing and has several benefits to consider. Here are a few reasons to choose the horizontal style:
Easier to repair- If you do end up with some wood rot along the ground, you have just one slat to replace. With vertical posts, all the posts could be affected, making repairs more challenging.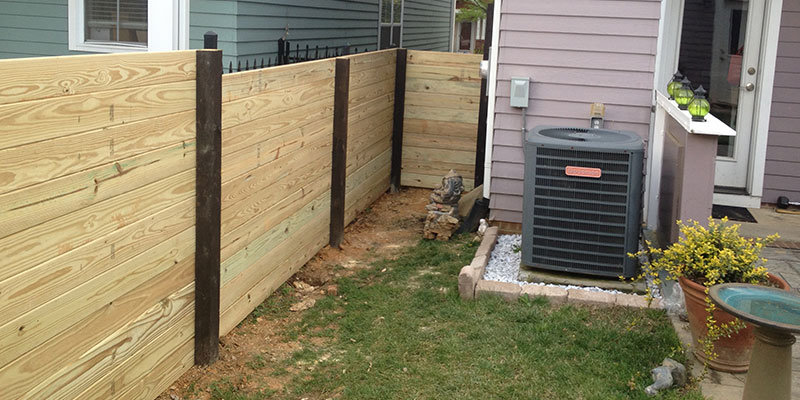 Long lasting- Since the board ends are not as exposed, a horizontal wood fence often lasts longer than a vertical one, although with proper maintenance, both can be long lasting.
Modern appearance- A horizontal wood fence has a modern and unique appearance that sets your property apart from those in your neighborhood.
Privacy options- You can achieve the amount of privacy you desire with a horizontal wood fence, as you can place the slats close together or put a gap between them if you prefer semi-privacy.
Both vertical and horizontal wood fence projects add beauty and other benefits to your property. Custom-crafted fences give you the opportunity to make your project fit your needs perfectly so you get the look you have in mind. At Timber Fencing, we are happy to work with you to create a highly functional and beautiful wood fence you will love for years to come. Contact us today to learn more.